Friday and Saturday Nights: The Jonathan Stout Orchestra, featuring Hilary Alexander
The Jonathan Stout Orchestra, featuring Hilary Alexander is the nation's premier swing dance big band. The 14-piece JSO captures the unmatched excitement and true rhythmic pulse of the Swing-era, and is the most danceable big band anywhere. The band follows the templates of Benny Goodman and Count Basie – orchestras that were aggressive and tight, and filled with all-star soloists that bring the fire on every song, regardless of tempo.
The Orchestra was founded in 2004 after promoters demanded a full big band that was as danceable and exciting as the Campus Five. Jonathan and Hilary responded with a big band that was designed from the outset to be the ultimate swing dance orchestra, and has gone on to become the gold-standard in the swing dance world.
The Orchestra has been featured at Swing dance events across the country: (partial list)
Lindy Focus (Asheville, NC)
Camp Hollywood / National Jitterbug Championships (Los Angeles)
The International Lindy Hop Championships (Washington, D)
Midsummer Night Swing at Lincoln Center in 2005, 2011, and 2015. (NYC)
All Balboa Weekend (Cleveland)
Beantown Swing Camp (Boston)
Seattle Lindy Extravaganza
Austin Lindy Exchange
Rhythmic Arts Festival (San Diego)
Festival and municipal events have included: Sweet and Hot Jazz Festival, Culver City Music Festival, Downtown Anahamein Summer Music Festival.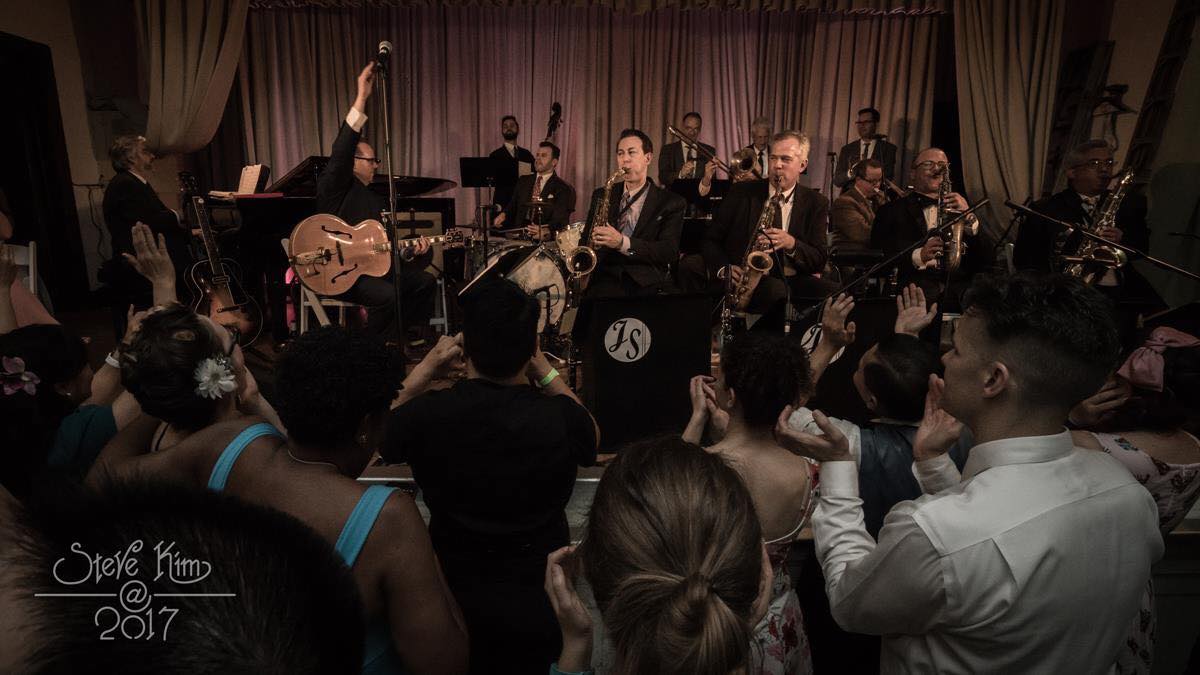 Sunday Night: The Grand Slam Sextet
The Grand Slam Sextet debuted at the California Balboa Classic in 2014 and has played at CalBal each year since! Inspired by the sound and spirit of the Benny Goodman Sextet along with Benny's Trios and Quartets, this band features the unique and magical combination of Clarinet and Vibraphone. Thus the Grand Slam Sextet features the iconic front line of Clarinet, Vibraphone and Electric Guitar, backed by the rock solid Campus Five rhythm section. Echoes of Benny, Lionel Hampton, and Charlie Christian will fill your ears and the rhythm will move your feet.