Sylvia Sykes & Nick Williams
Sylvia began dancing in 1966, competing in 1970, and teaching in 1979. She has studied with many of the dance greats, including Frankie Manning, Dean Collins, Maxie Dorf, and Willie Desatoff. Her extensive studies and travels have made her an expert on regional dance styles and she is known for her expertise in, and the preservation of the older forms of Swing dance. In addition, she is credited with helping to preserve the Balboa by introducing the dance World Wide.
In 1985 Sylvia and Jonathan Bixby co-founded the Santa Barbara Swing Dance Club, a twice-monthly live-music dance club that they continue to run. She is still teaching her weekly classes that she started teaching in 1979, plus she teaches out of town over forty weekends per year. Her dance troupe ran for fifteen years, performed with some of the great Swing bands, and nurtured other International teachers. She has been a member of the Santa Barbara Dance Alliance since its inception, has taught at the University of California, and has appeared in many TV shows and in several documentaries on Swing dancing over the years.
Sylvia is actively judging and teaching various forms of Shag, Balboa, Lindy Hop throughout the U.S., Europe, Australia, and Asia.
Nick has embodied the passion and spirit of swing dancing ever since his first lesson in 1998. The depth of his understanding of Lindy Hop, Balboa, and Collegiate Shag stems from studying with the original dancers. Nick's desire for authenticity, combined with his passion for dance evolution, leads to a style known for precision, lightness, musicality and dynamic energy.
His successes include World Lindy Hop Champion, US Open Swing Dance Champion, American Lindy Hop Champion, National Jitterbug Champion, International Lindy Hop Champion, Ultimate Lindy Hop Showdown Champion, American Classic Balboa Champion and California Balboa/Swing Champion.
He is also an accomplished choreographer and has been featured on the hit television show So You Think You Can Dance. As an instructor, he is known for his ability to break down movements and technique to create a fun and light-hearted learning environment. His true love of music and dancing will forever inspire him to learn, teach, and grow. In 2004 and 2010, Nick was honored to be recognized by the California Swing Dance Hall of Fame.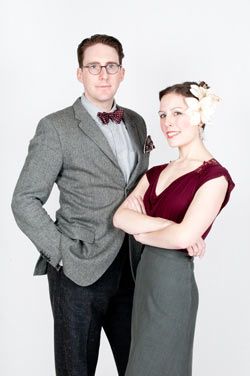 Kate Hedin & Bobby White
Following in the path of her great ancestor, Swedish explorer Sven Hedin, Kate has traveled to the greatest unknown regions of following and footwork. Aside from a love of classically inspired Lindy Hop, she is most known for her unique and elegant style of Balboa.
The result is an impressive resume. Kate holds championship titles in almost every major competition, including the American Classic Balboa Championships, the International Lindy Hop Championships, the Euro Balboa Cup, and more. She is also a highly sought-after competition judge. In 2012, she released two highly praised DVDs specifically for Balboa followers on technique and aesthetics. As a teacher, Kate is known and loved for her logic-based language, her unique methods of teaching technique, and, overall, never leaving student followers disappointed.
She is proud to have held, along with her friends at Get Hep Swing in Cleveland, the Guinness World Record for longest dance party ever (52 hours, 3 minutes). Her fashion is admired by many, her lines desired as far as the Orient. She also does trapeze.
Bobby is known worldwide for his individual dance style, expressive teaching methods, and floppy hair.
He is a passionate dancer of Balboa, Lindy Hop, and Solo Jazz and has won many national and international championship placements in those dances, which he teaches all over the world. His welcoming nature and humorous personality are complemented by his passion for the dance and in-depth instruction.
He is dedicated to exploring the art form and history of swing dance, as shown through his well-read blog, Swungover, and the story-telling talks that he delivers at events. He is the emcee of Lindy Focus and other events.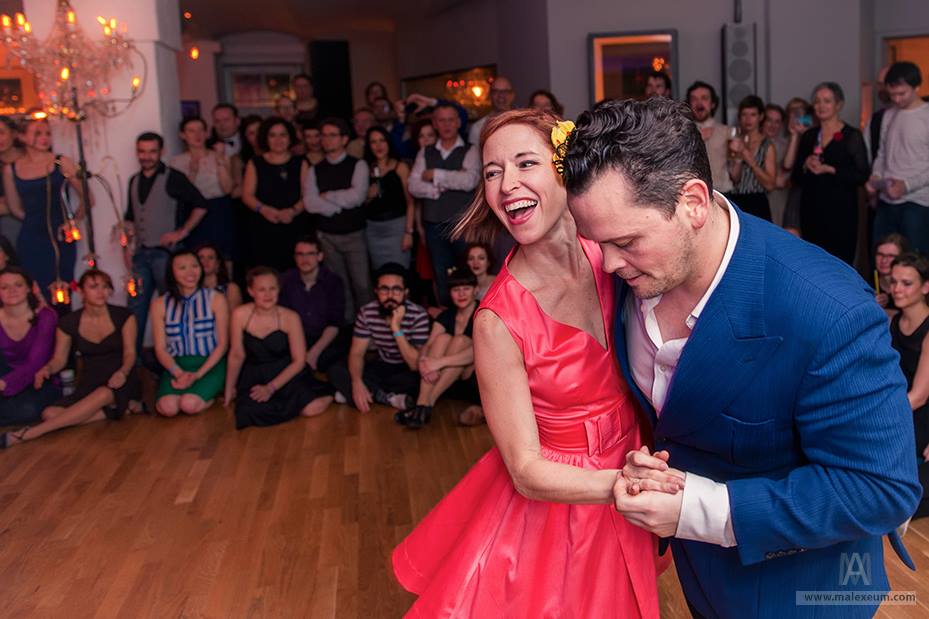 Kelly Arsenault & Mickey Fortanasce
Mickey and Kelly have been dancing and competing together for the past five years. During this time their innovation and showmanship coupled with their love of both dance history and theory have led them to become internationally recognized teachers and competitors in both Lindy Hop and Balboa.
Mickey and Kelly have three victories at the Balboa Rendezvous' International Balboa Championship (2006, 2007 and 2010) as well as All Balboa Weekend's American Classic Balboa Championship (2008). Other recent winnings include first place in the Balboa divisions at both the International Lindy Hop Championships (2010) and the European Swing Dance Championship (2011).
Mickey and Kelly have taught extensively in the US, Canada, Europe, Korea and Australia. They have been featured in Time Out New York, The New York Sun, Good Day New York, and www.priceless.com. They have also been interviewed and filmed for a story on Balboa aired on HDTV.
Laura Keat & Jeremy Otth
Laura began her swing dance career in Denver when she joined the award-winning Lindy Hop performance team, 23 Skidoo! She immediately developed a passion for the art of swing dancing. Ever the disciplined student and skilled competitor, Laura began winning national titles and gaining recognition as a championship lindy hop follow with an independent style and point of view. She loves dancing with a wide variety of leads with diverse styles and ideas to challenge and broaden her own abilities as a follow. And as an instructor, she brings a fresh perspective towards developing each student's technical foundation and individual style. For Laura, every dance is a chance to put smiles on peoples' faces with an entertaining performance which shares and inspires the joy and excitement for swing dancing.
Jeremy amassed a great amount of knowledge on the historic essence of vintage swing dances from many of the original jitterbuggs and swing dancers. Along with his seemingly inexhaustible amount of energy, Jeremy's natural talent and dedication led him to accumulate championship titles at many acclaimed dance competitions such as the International Lindy Hop Championships, National Jitterbug Championships, American Classic Balboa Championships and the US Open Swing Dance Championships. Jeremy is now able to share that breadth of knowledge and passion for these classic partner dances by entertaining and educating feet from Southern California to around the world.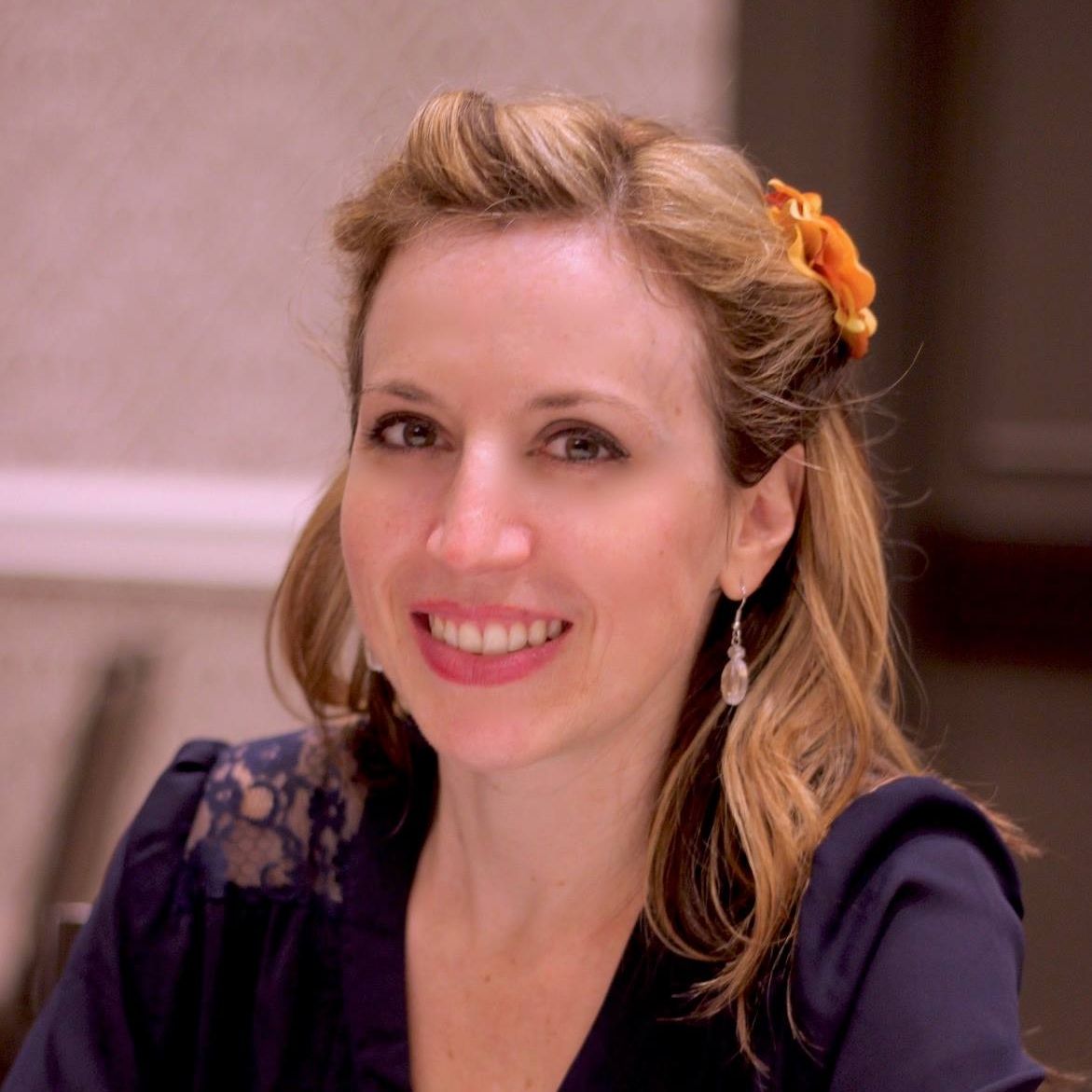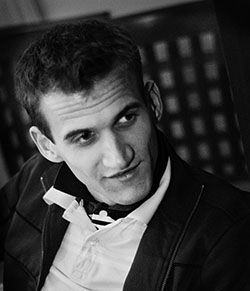 Heather Ballew & David Rehm
David is a professional dance workshop instructor specializing exclusively in the partnered swing dances, Lindy Hop and Balboa. He is regularly featured teaching and judging at some of the most prestigious events dedicated to those dances throughout North America and Europe. In 2006, David captured both the American and European Balboa titles by winning the American Classic Balboa Championship with Denise Phelan as well as the Euro Bal Cup with Marie Nahnfeldt.
He also co-owns one of the largest private collections of classic street swing dancing on film in the country. David is best known for his vast amount of knowledge and unique brand of teaching for which he has been called one of the great technicians of the dance.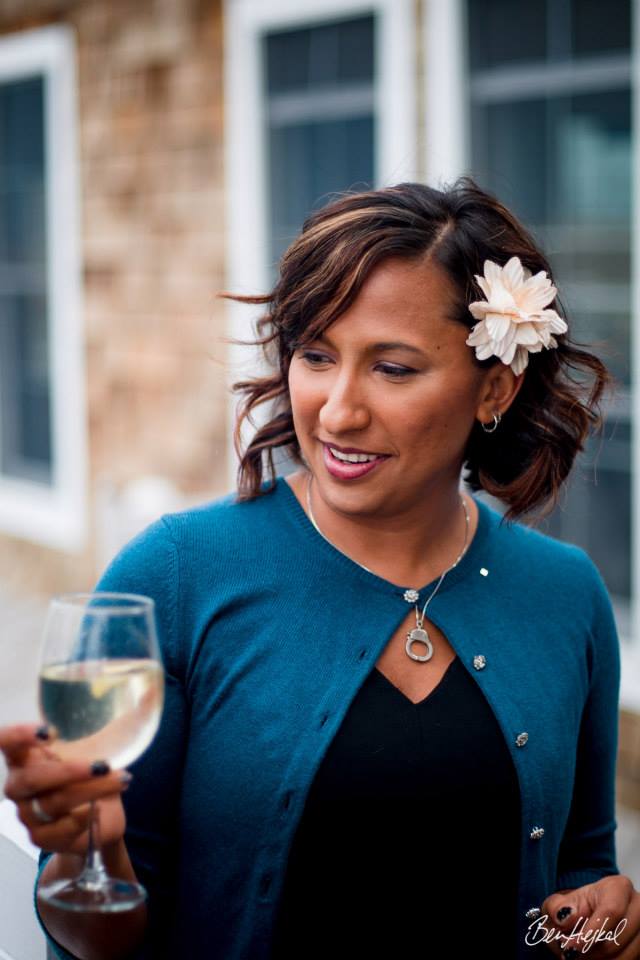 Shani Brown & Jacob Wigger
Shani is a Balboa and Swing dancer from sunny southern California. She is best known for her syncopated Balboa footwork, musicality and enthusiasm for following any move or rhythm thrown at her. As an instructor, she strives to make dancing simple and effortless with a strong emphasis on rhythms, efficient technique and connection to develop each person's body awareness and confidence to innovate.
For over 15 years, Shani has dedicated herself to learning, preserving and sharing her love for Balboa and other vernacular jazz dances. She began swing dancing in San Diego in 1998 before moving to Orange Countywhere she discovered a vibrant world of vintage lifestyles, clothing, footage and social swing dancing. She was immediately attracted to the fast footwork of Balboa and began frequenting the dance floors of first-generation Southern California Balboa and Swing dancers. She is honored to have honed her social dance skills and footwork under the guidance of legendary dancers Willie Desatoff, Hal Takier, Bart Bartolo and many others. And although she has competed and placed in several national competitions, she mainly enjoys social dancing.
Jacob started swing dancing in 2003 and has been hooked ever since. He became serious about Balboa in 2005 and began traveling to various events and competitions shortly after. Jacob is most at home on the social dance floor but also enjoys competing as a chance to push himself to become a better overall dancer. As a teacher he enjoys using a mix of humorous (in his opinion) analogies and serious instruction to create a fun and exciting learning environment.
Jacob has taught at events including All Balboa Weekend, Balboa Rendezvous, and The London Balboa festival to name a few. Some of his awards include 1st place in the International Balboa Championships in 2008 and 2011 (Balboa Rendezvous), 1st place in the Balboa division of the National Jitterbug Championships in 2010 and 2011 and 1st place in the Intergalactic Balboa Championship in 2007, 2009, and 2011.
Jennifer Lee & Andreas Olsson
Jenn is lucky to have Seattle, Washington as her home dance scene, although you can find her traveling all over the world for Balboa events.   She grew up in rural North Dakota, playing the violin, oboe, and singing.  She also earned a black belt in Shotokan karate. During school one of her friends took her to a swing dance, and she has loved dancing every since.
When not on the dance floor she is an Ophthalmologist by trade. She also loves hiking with her beloved dog in the Pacific Northwest and skiing on the steepest, highest mountains possible.
Jennifer holds 1st place titles from Lindy Focus, The Snowball, California Balboa Classic, All Balboa Weekend,  the Eastern Balboa Championships, Montreal Dance Festival, and Lindy Fest.  Her film titled "One Girl and Two Boys" featuring the Mint Julip Jazz Band won the Jazz Dance Film Festival.  As an instructor, her focus is on creativity and partner communication.   She is also known as an avid social dancer and is often one of the last dancers to leave the dance floor.
Andreas lives in Stockholm, Sweden. He grew up on the wrestling mat, fighting other little boys in leotards. He won most of the time since he's always given 100% in everything that he does. He also played the violin in an orchestra during his childhood. You might not think classical music and wrestling has much in common with Swing dancing, but it has definitely contributed to him becoming the unpredictable, creative, musical and interesting dancer he is today.
Andreas was introduced to Lindy Hop in 2001 and a few years later to Balboa. Andreas teaches dance because he loves to see students learn and improve. As Andreas sees it, teaching is inspiring since it offers a possibility to contribute to the ever-changing dance style and scene.
Andreas claims to be the unchallenged record holder (so far!) of most hours spent on social swing dance floors in Stockholm. He is an energizer bunny, and only takes a break to change into another colorful bow tie or t-shirt with a funny print!
He has been placed in a number of prestigious competitions in both Lindy Hop and Balboa around the world with a number of well known swing dancers. He is also a history lover and one of the very few marine archaeologists in the world, currently the Head of the Archaeological Unit at the Swedish Maritime Museum. Ask him about the "Vasaship" or "Vikingships".
Andreas and Jennifer have an emphasis on creativity and positive interactions in the classroom.  They care about creating partnership between two dancers and allowing a conversation between lead and follow. They have a great eye for technical detail, but above all they love social dancing and are often the last dancers to leave the dance floor.