Instructors Confirmed for 2019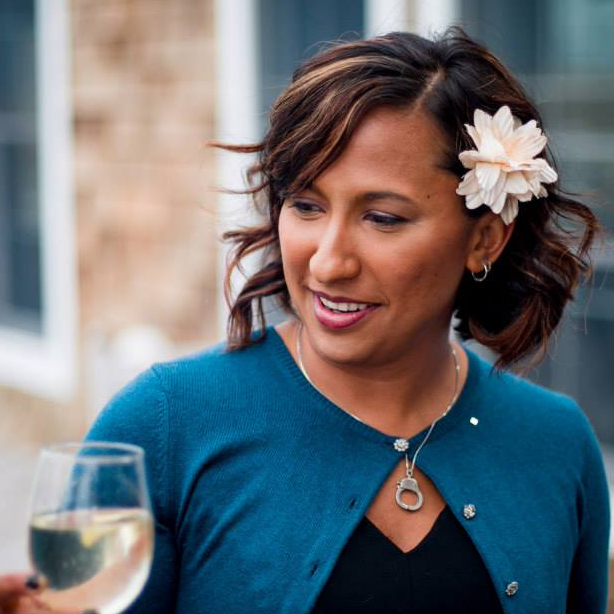 Shani Brown
Shani is a Balboa and Swing dancer from sunny southern California. She is best known for her fast, syncopated Balboa footwork and her soft connection – which has been said to feel like a 'warm hug'. As an instructor, she strives to make dancing simple and effortless with a strong emphasis on combining foundational basics with the soft skills of connection mechanics and partnership to develop smooth flow and personal style.
For over 15 years, Shani has dedicated herself to learning, preserving and sharing her love for Balboa and other vernacular jazz dances. She began swing dancing 1998 before moving to Orange County where she discovered a vibrant vintage swing community well connected to their local 'old timers'. She was immediately attracted to the fast footwork of Balboa and began frequenting the dance floors of first-generation dancers.
Shani is honored to have honed her social dance skills and footwork under the guidance of legendary dancers Willie Desatoff, Hal and Marge Takier, Bart Bartolo, Jack Carey and many others. And although she has competed, placed and won several major competitions, she mainly enjoys social dancing and inspiring others to love balboa and swing.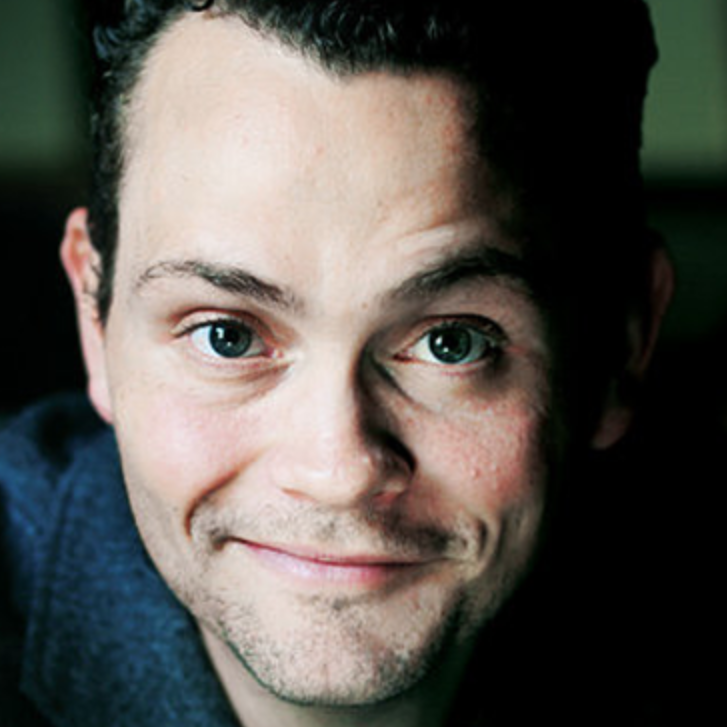 Mickey Fortanasce
Mickey began swing dancing in Los Angeles in '99. A year later he was teaching local swing classes at NYU. After graduating he worked with local teams in New York including Varsity Swing and Hop Swing and a Jump and later started running his weekly dance White Heat (something he's been meaning to start up again).
Mickey and Kelly Arsenault have been dancing and competing since about 2005. During this time, their innovation and showmanship, coupled with their love of dance history and theory, have led them to become internationally recognized teachers and competitors in both Lindy Hop and Balboa. Together their winnings include repeat victories at the Balboa Redezvous for 2006, 2007 and 2010. They are 2008 ABW American Balboa Classic Champions as well as winners of the 2010 ILHC and ESDC Balboa Strictly division. Mickey and Kelly have taught extensively in the US, Canada, Europe, Korea, and Australia.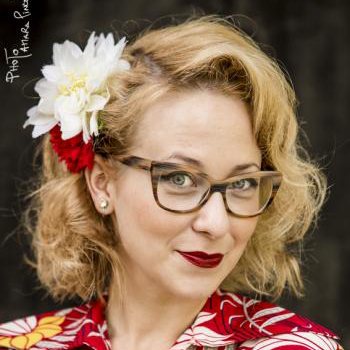 Mia Halloran
Mia Halloran, with her incredible string of competition wins and international teaching and performing gigs, excels in dances from the Jazz Age and is known as one of the best Balboa Swing dancers in the world.
Based in New Orleans, she is constantly inspired by the live music surrounding her. While she no doubt loves traveling the world, she's most at home in a small neighborhood bar with a packed floor, getting down to that rhythm only New Orleans has to offer.
Her unique approach to teaching is full of energy and creativity, bringing a passionate and motivated air to the classroom. She is known for her highly impressive footwork, elegance, improvisation, and individual approach to the dance. Above all else, she is driven by her desire to create with both partner and band on the social floor.
When she's not shuffling around, you can find her selling beautiful vintage inspired dresses in the French Quarter Trashy Diva Dress Boutique! She's overly enthusiastic about taking photos of her two pups, Josephine Boxer and Louly Mae Hampton. She also has dreams of someday moving to a small Caribbean Island where she can listen to Calypso music daily, while sipping Hemingway Daiquiris by the sea.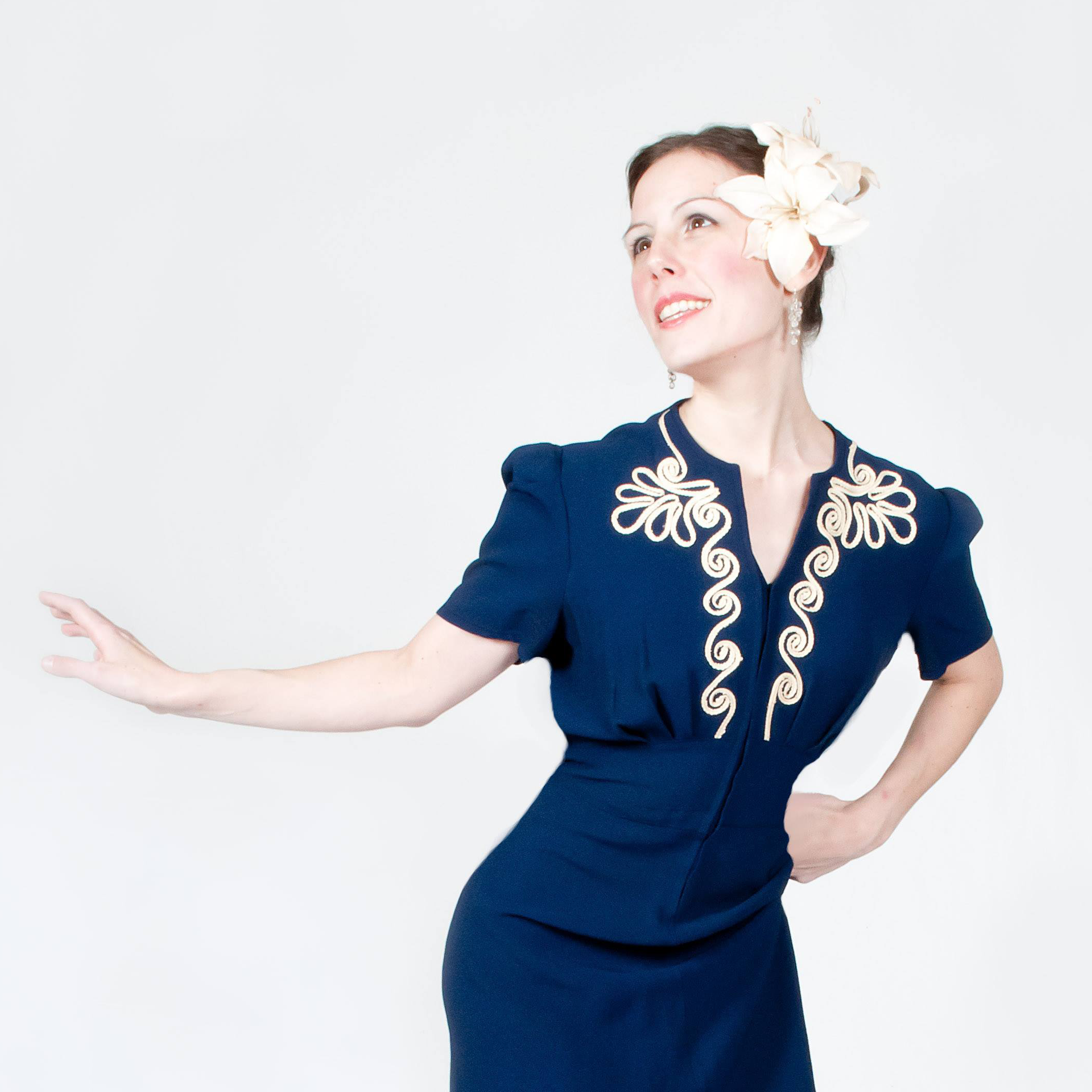 Kate Hedin
Following in the path of her great ancestor, Swedish explorer Sven Hedin, Kate has traveled to the greatest unknown regions of following and footwork. Aside from a love of classically inspired Lindy Hop, she is most known for her unique and elegant style of Balboa.
The result is an impressive resume. Kate holds championship titles in almost every major competition, including the American Classic Balboa Championships, the International Lindy Hop Championships, the Euro Balboa Cup, and more. She is also a highly sought-after competition judge. In 2012, she released two highly praised DVDs specifically for Balboa followers on technique and aesthetics. As a teacher, Kate is known and loved for her logic-based language, her unique methods of teaching technique, and, overall, never leaving student followers disappointed.
She is proud to have held, along with her friends at Get Hep Swing in Cleveland, the Guinness World Record for longest dance party ever (52 hours, 3 minutes). Her fashion is admired by many, her lines desired as far as the Orient. She also does trapeze.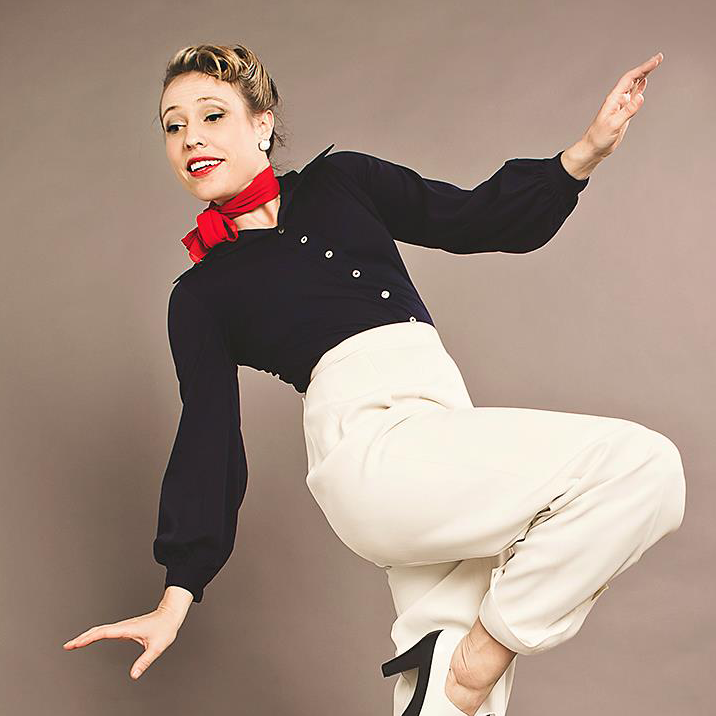 Laura Keat
Laura is the founder of California Balboa Classic. Since 2006, she and Jeremy Otth have been united in the task of preserving, performing and teaching Lindy Hop, Collegiate Shag, Balboa and other vintage swing dances once popular in Southern California and Harlem. Their dynamic dance partnership is founded on a blend of Laura's passion for technique driven improvisation and styling with Jeremy's boundless creative energy and years of experience with the original jitterbug dancers. Together, Jeremy and Laura's fast feet and tight choreography have brought them numerous championship titles, credits in music videos, appearances on ABC's hit show Dancing with the Stars, and even honors from the California Swing Dance Hall of Fame.
Laura Keat began her swing dance career in Denver when she joined the award-winning Lindy Hop performance team, 23 Skidoo! She immediately developed a passion for the art of swing dancing. Ever the disciplined student and skilled competitor, Laura began winning national titles and gaining recognition as a championship lindy hop follow with an independent style and point of view. She loves dancing with a wide variety of leads with diverse styles and ideas to challenge and broaden her own abilities as a follow. And as an instructor, she brings a fresh perspective towards developing each student's technical foundation and individual style. For Laura, every dance is a chance to put smiles on peoples' faces with an entertaining performance which shares and inspires the joy and excitement for swing dancing.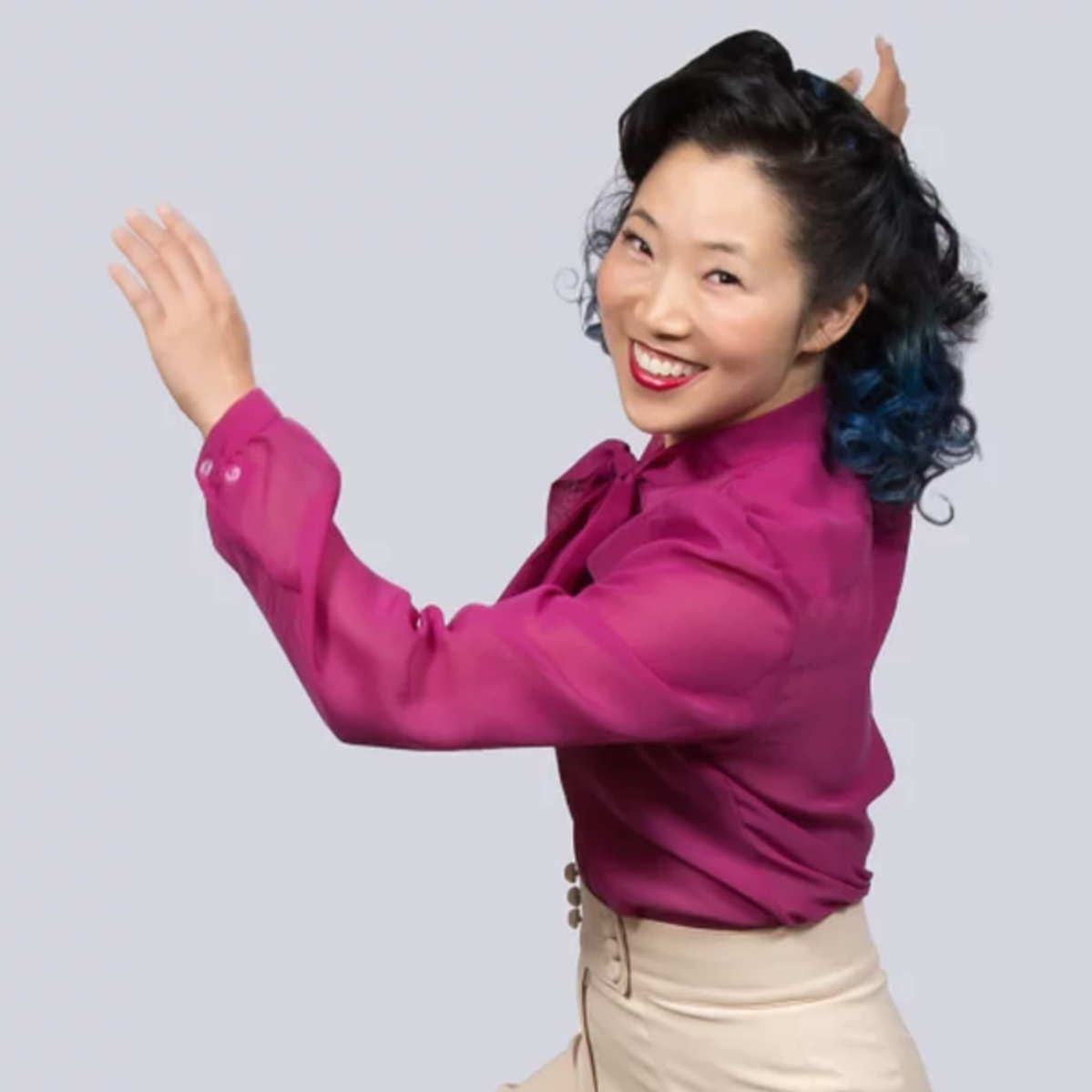 Jenn Lee
Jenn Lee of Seattle, WA, travels all over the world for Balboa. If there is great Balboa, you'll find her there, dancing until the wee hours with the biggest, most contented smile on her face. Fourteen years ago, a friend took her swing dancing, and she's been devoted to that scene ever since, first as a student, then later as an avid competitor, organizer, advocate, and now as a popular instructor. Her teaching style reflects her creativity, music background, collaborative approach, and partner communication. She is thrilled to be dancing and collaborating with some of the best Balboa partners out there. Her film titled "One Girl and Two Boys" won the Jazz Dance Film Festival, and she holds 1st place titles from the California Balboa Classic, All Balboa Weekend, the Eastern Balboa Championships, the Snowball and, Lindy Focus.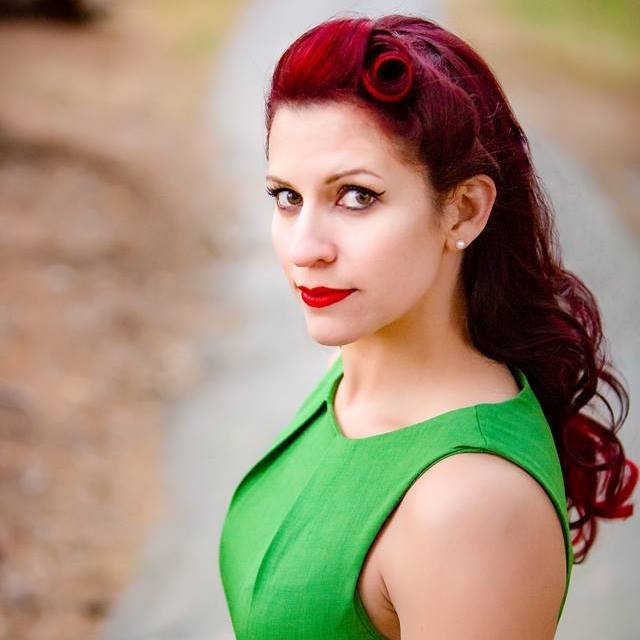 Teni Lopez-Cardenas
Graceful and fiery. Feminine and dynamic. Known for her swivels and fancy footwork. Teni Lopez-Cardenas is an accomplished competitor, teacher, judge, and performer, and has the pleasure of working with many well-known leads and teams. In the classroom, Teni maintains a fun and accessible attitude while focusing on the importance of connection, body awareness, and technique. Her passion for the dance shines through in her teaching, and she strives to instill a sense of playfulness while encouraging her students to develop their own personal style. Teni is happiest when dancing her heart out, both socially and in competitions and performances; she has performed for events such as All Balboa Weekend, Lonestar Lindyfest, and Camp Jitterbug's Jump Session Show. On the competition circuit, Teni is one of the few unpartnered follows who consistently places in top Balboa and Lindy Hop divisions at many prestigious events including the International Lindy Hop Championships, All Balboa Weekend, The Snowball, Lindy Focus, Lonestar Lindyfest Championships, and Camp Hollywood. Oh, and she's also really into krav maga.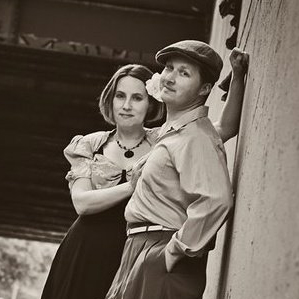 Corey and Susan Manke
Corey and Susan Manke are Balboa and Swing dancers from Nashville, Tennessee. While Lindy Hop was their first passion, they soon discovered their true love of Balboa in 2004 fascinated with its connection, rhythms and partnering. They have spent over a decade studying the dance with many international instructors.
Corey and Susan are particularly drawn to the aesthetic, connection and feel of the original dancers. They strive to implement these elements into their own dance style and reference these dancers in their teaching in order to preserve the original dancers' contribution to the dance floor.
They have been participants of The Balboa Experiment every year since 2010, where they have been students, served as Guest Mentors, awarded "Honorary Fellows" and became "Distinguished Fellows" in 2016. Corey and Susan have been instructors at California Balboa Classic, All Balboa Weekend, Bal-ast Off, Eastern Balboa Championships, Minor Swing and invited to teach at other regional, national and international events. Corey and Susan have received placements at All Balboa Weekend, Bal-Ast Off and are regular finalists in several national competitions. However, they enjoy the aspect of social dancing the most.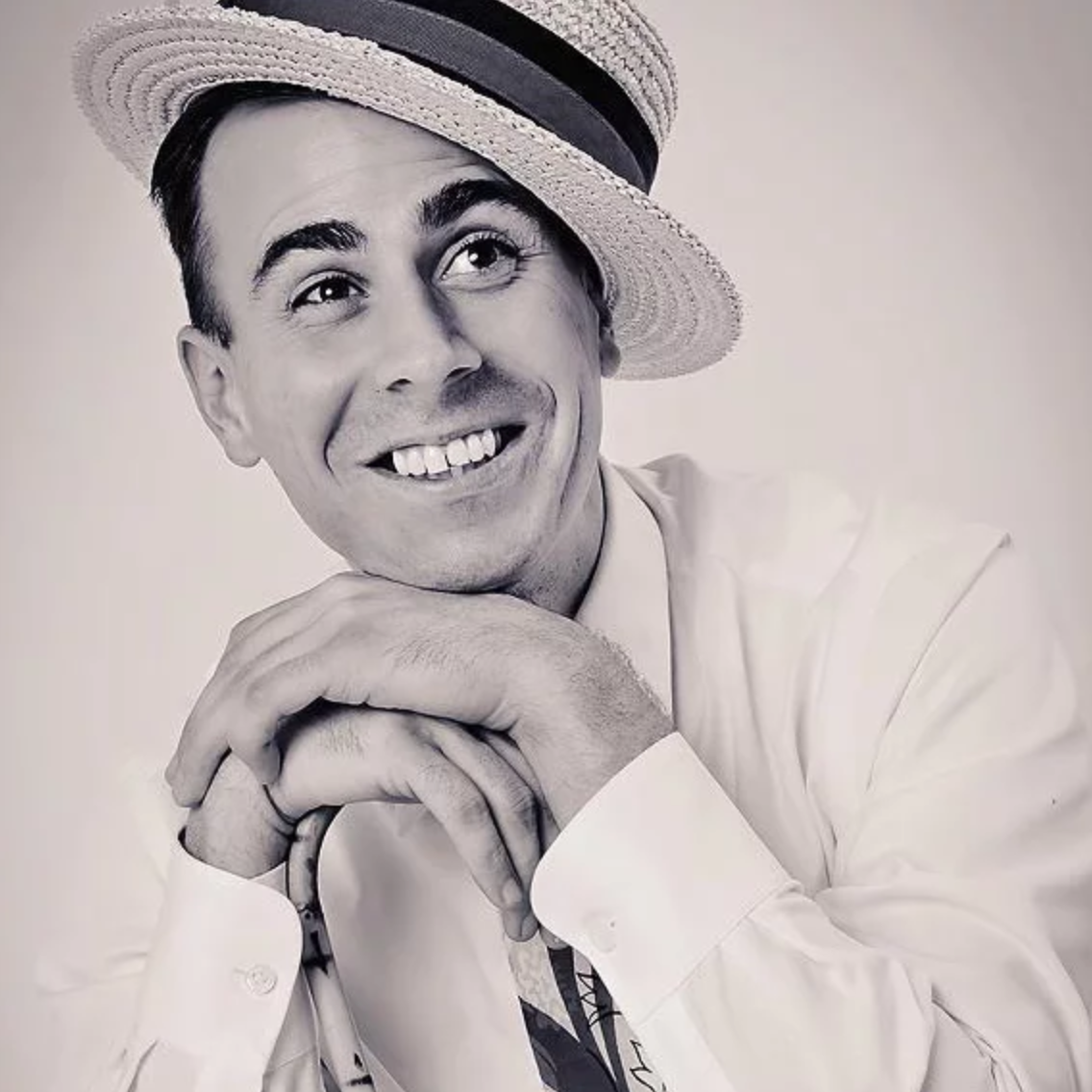 Jeremy Otth
Since 2006, Jeremy Otth and Laura Keat have been united in the task of preserving, performing and teaching Lindy Hop, Collegiate Shag, Balboa and other vintage swing dances once popular in Southern California and Harlem. Their dynamic dance partnership is founded on a blend of Laura's passion for technique driven improvisation and styling with Jeremy's boundless creative energy and years of experience with the original jitterbug dancers. Together, Jeremy and Laura's fast feet and tight choreography have brought them numerous championship titles, credits in music videos, appearances on ABC's hit show Dancing with the Stars, and even honors from the California Swing Dance Hall of Fame.
Jeremy Otth amassed a great amount of knowledge on the historic essence of vintage swing dances from many of the original jitterbuggs and swing dancers. Along with his seemingly inexhaustible amount of energy, Jeremy's natural talent and dedication led him to accumulate championship titles at many acclaimed dance competitions such as the International Lindy Hop Championships, National Jitterbug Championships, American Classic Balboa Championships and the US Open Swing Dance Championships. Jeremy is now able to share that breadth of knowledge and passion for these classic partner dances by entertaining and educating feet around the world from Southern California to Asia and Europe.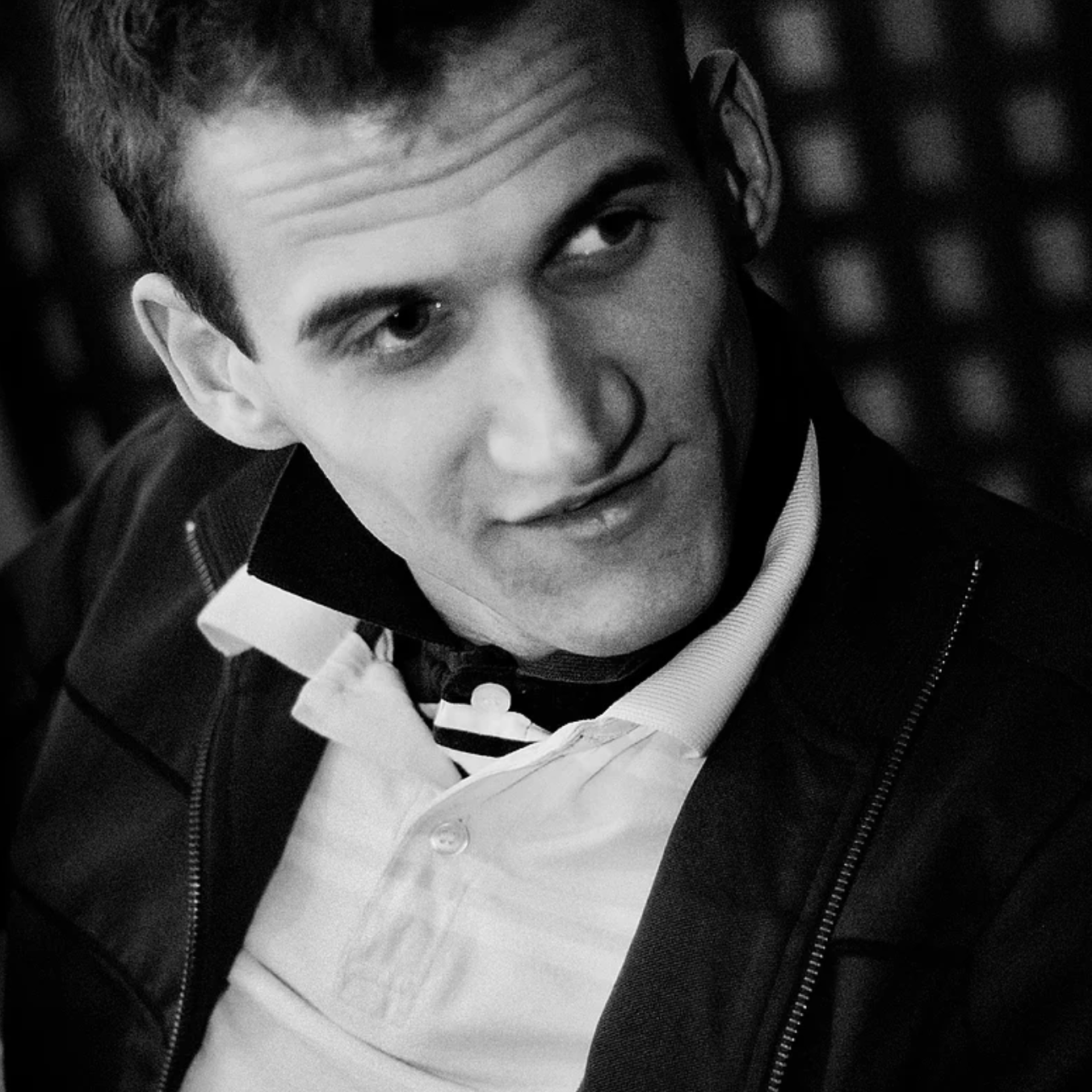 David Rehm
A geek-turned-professional-dancer, David Rehm specializes exclusively in the partnered swing dances, Lindy and Balboa, and is widely considered one of the top Balboa dancers and instructors in the world.
He is regularly featured teaching and judging at the most prestigious events dedicated to those dances throughout North America, Europe and Asia. In addition to numerous awards, in 2006 David captured both the American and European Balboa titles (with different partners) by winning the American Classic Balboa Championship and the Euro Bal Cup.
He is also the creator of The Experiment, the most intimate and intensive Balboa workshop, as well as the founder of the Northeast Balboa Corridor (NEBC) project. David is best known for his ability to capture both broad thematic abstractions and technical details all in the form of conceptual principles.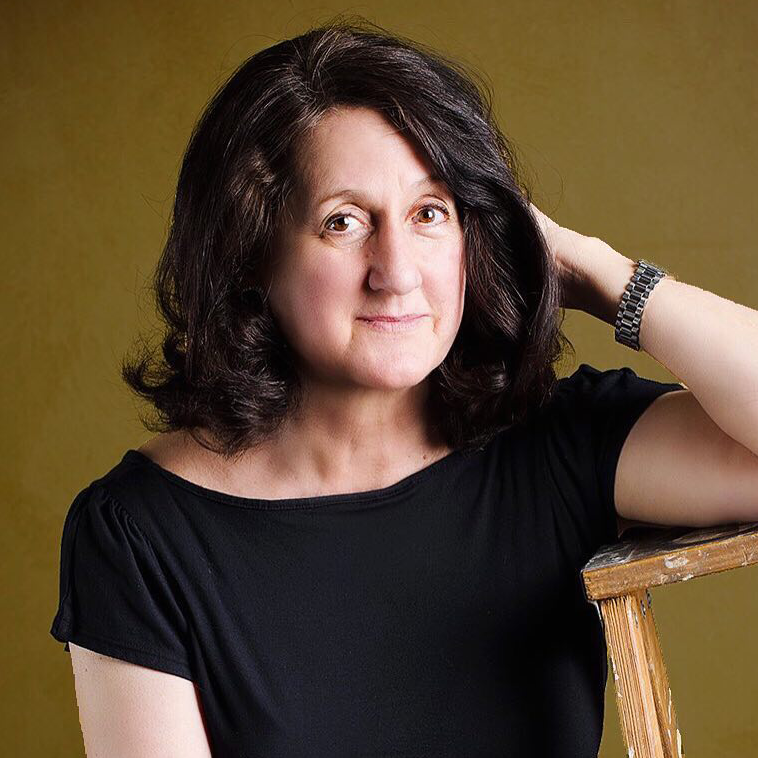 Sylvia Sykes
An internationally recognized authority on several different forms of swing dance, Sylvia Sykes has lectured and taught dance workshops all over the world since 1985. She has competed in numerous dance competitions, appeared on television, been featured with orchestras such as Glenn Miller, Artie Shaw, and Count Basie, as well as being voted into the California Swing Dance Hall of Fame as well as the National Swing Dance Hall of Fame.
Sylvia studied Balboa with Maxie Dorf and spent years learning from the greatest Southern California Balboa dancers. She was also privileged to study Lindy Hop with Dean Collins, and was a member of his last dance troupe. Together with her original partner Jonathan Bixby, Sylvia was a six-time U.S. Open Finalist and two-time Southern California Balboa Champion.
Sylvia is the driving force behind Balboa all over the world and has been for many years.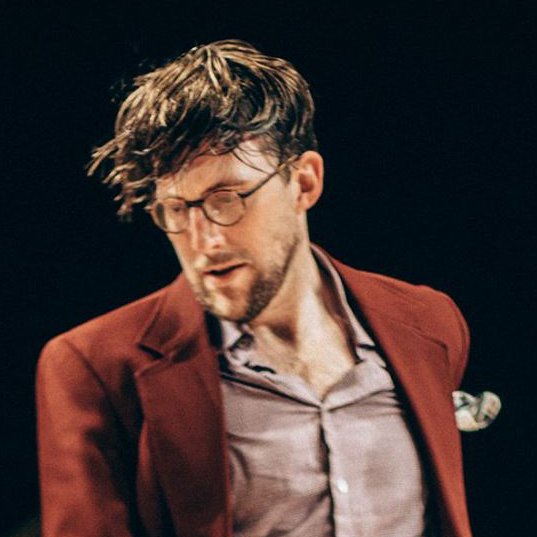 Bobby White
Bobby White is known worldwide for his individual dance style, expressive teaching methods, and floppy hair.
He is a passionate dancer of Balboa, Lindy Hop, and Solo Jazz and has won many national and international championship placements in those dances, which he teaches all over the world. His welcoming nature and humorous personality are complemented by his passion for the dance and in-depth instruction.
He is dedicated to exploring the art form and history of swing dance, as shown through his well-read blog, Swungover, and the story-telling talks that he delivers at events. He is the emcee of Lindy Focus and other events.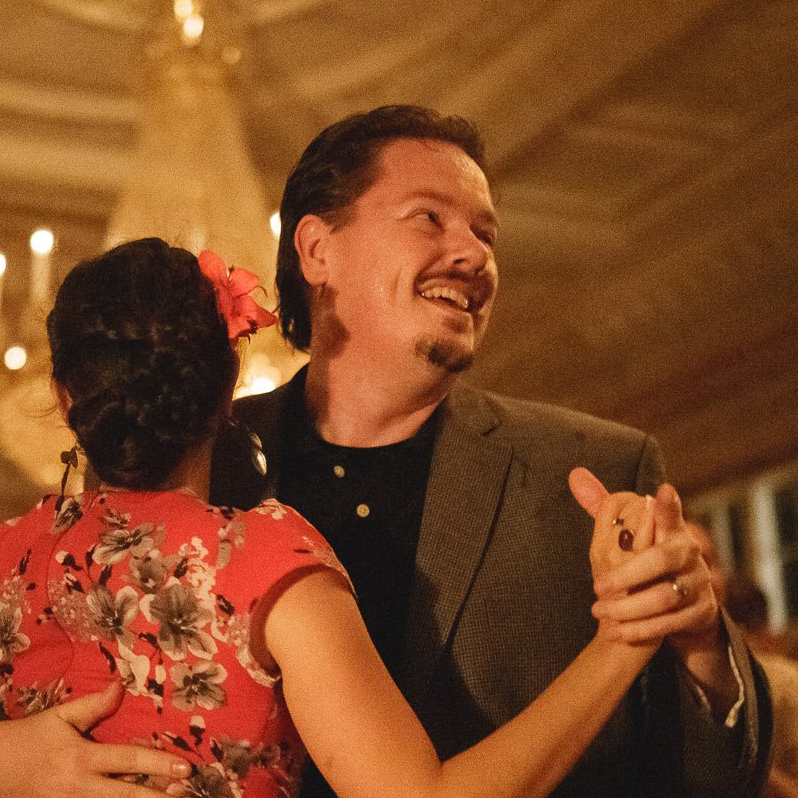 Jacob Wigger
Jacob started swing dancing in 2003 and has been hooked ever since.
He became serious about Balboa in 2005 and began traveling to various events and competitions not much later. His first love is social dancing but he also competes as a chance to push himself. As a teacher he enjoys using a mix of humorous (in his opinion) analogies and serious instruction to create a fun and exciting learning environment.
Jacob has taught at numerous national and international events. Some of his awards include 1st place at All Balboa Weekend in 2014, 1st place in the International Balboa Championships in 2011 (Balboa Rendezvous), 1st place in the Balboa division of the National Jitterbug Championships in 2014 and 1st place at the Eastern Balboa Championships in 2013.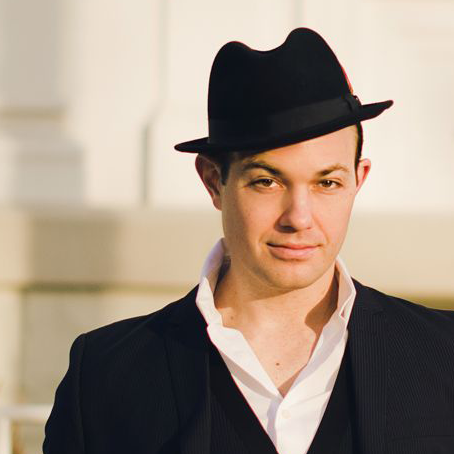 Nick Williams
Nick Williams has embodied the passion and spirit of swing dancing ever since his first lesson in 1998. The depth of his understanding of Lindy Hop, Balboa, and Collegiate Shag stems from studying with the original dancers. Nick's desire for authenticity, combined with his passion for dance evolution, leads to a style known for precision, lightness, musicality and dynamic energy. His successes include World Lindy Hop Champion, US Open Swing Dance Champion, American Lindy Hop Champion, National Jitterbug Champion, International Lindy Hop Champion, Ultimate Lindy Hop Champion, American Classic Balboa Champion and California Balboa/Swing Champion. Nick was honored to be recognized by the California Swing Dance Hall of Fame. He is also an accomplished choreographer and has choreographed for the hit television show So You Think You Can Dance. As an instructor, he is known for his ability to break down movements and technique to create a fun and light-hearted learning environment. His true love of music and dancing will forever inspire him to learn, teach, and grow.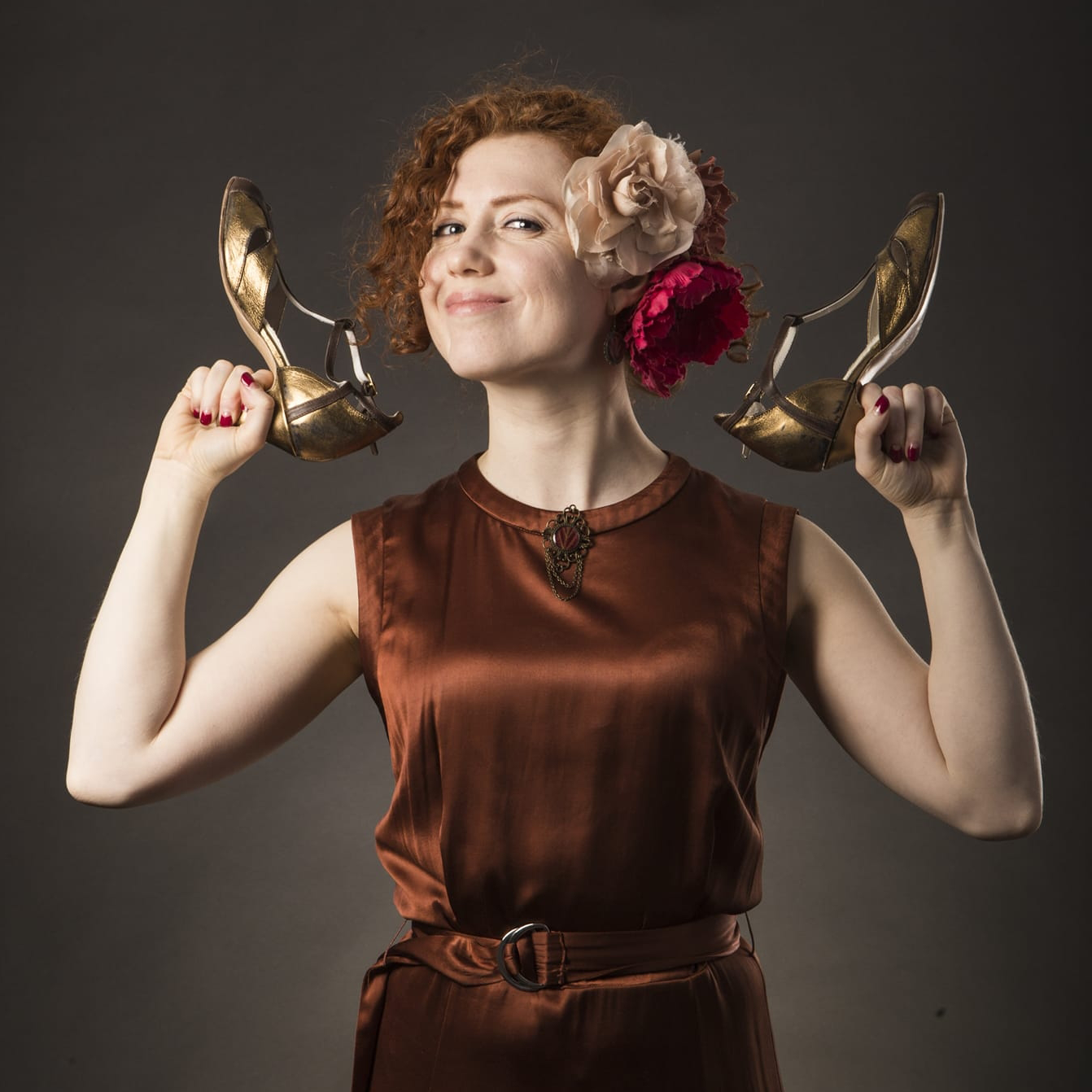 Olga Marina
Olga was born into a family of teachers (language and music) and since her early years has been an energetic live wire – studying music, doing athletics, martial arts and gymnastics. In 2007 she was introduced to Lindy Hop and this is where the real passion story begins. She got hooked on dance and started to explore more of the dance world by getting into Blues and later Balboa. She has been actively traveling the globe in pursuit of more opportunities to dance, learn and compete. Later she began to share her love for swing music and dance by teaching. At her classes, Olga pays a lot of attention to getting the students interested and involved by giving challenging and fun tasks, working both on technique and musicality and infecting them even more with the passion for dancing.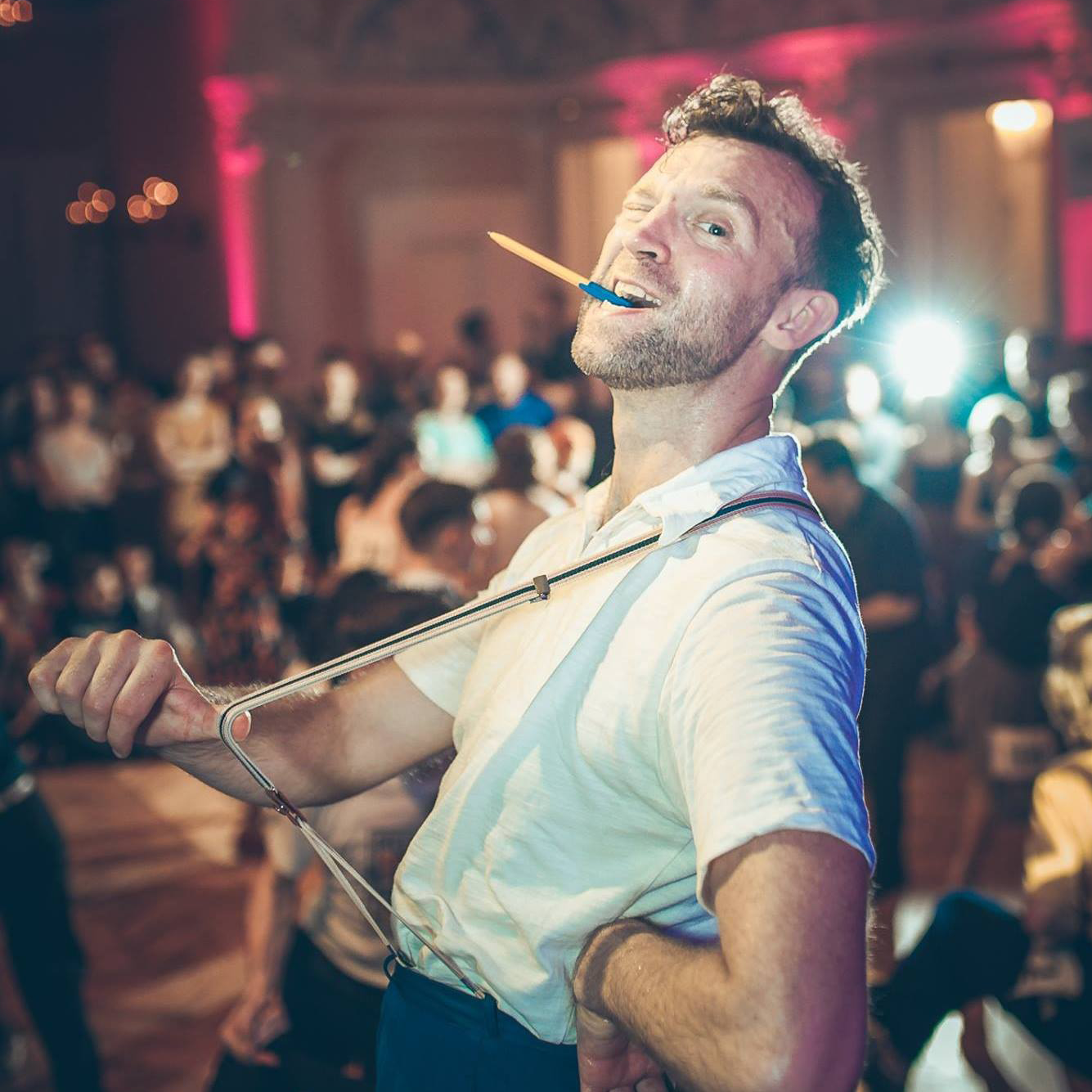 Andreas Olsson
Andreas Olsson lives in Stockholm, Sweden. He grew up on the wrestling mat, fighting other little boys in leotards. He won most of the time since he's always given 100% in everything that he does. He also played the violin in an orchestra during his childhood. You might not think classical music and wrestling has much in common with Swing dancing, but it has definitely contributed to him becoming the unpredictable, creative, musical and interesting dancer he is today.
Andreas was introduced to Lindy Hop in 2001 and a few years later to Balboa. Andreas teaches dance because he loves to see students learn and improve. As Andreas sees it, teaching is inspiring since it offers a possibility to contribute to the ever-changing dance style and scene.
Andreas claims to be the unchallenged record holder (so far!) of most hours spent on social swing dance floors in Stockholm. He is an energizer bunny, and only takes a break to change into another colorful bow tie or t-shirt with a funny print!
He has been placed in a number of prestigious competitions in both Lindy Hop and Balboa around the world with a number of well known swing dancers. He is also a history lover and one of the very few marine archaeologists in the world, currently the Head of the Archaeological Unit at the Swedish Maritime Museum. Ask him about the "Vasaship" or "Vikingships."